Fashion Month is still fully rolling on, with exciting collections to impressive street styles. A new season deserves our closet refresh, eithery through new ins or re-using some old items that may come trendy again.
1. Down to earth
The softer feel material matches the autumn weather. From trench coats, leather to long A line skirts. Think about shades of brown, camel tones, caramel tones and so on. All these natural and earthy shades will suit to anyone who is looking to get a simple down to earth outfit.
Style tips:

2. Feathers
Effortlessly feminine and chic. Feathers are not a new material and trend and it is a rising trend, especially for out and about apparels and accessories.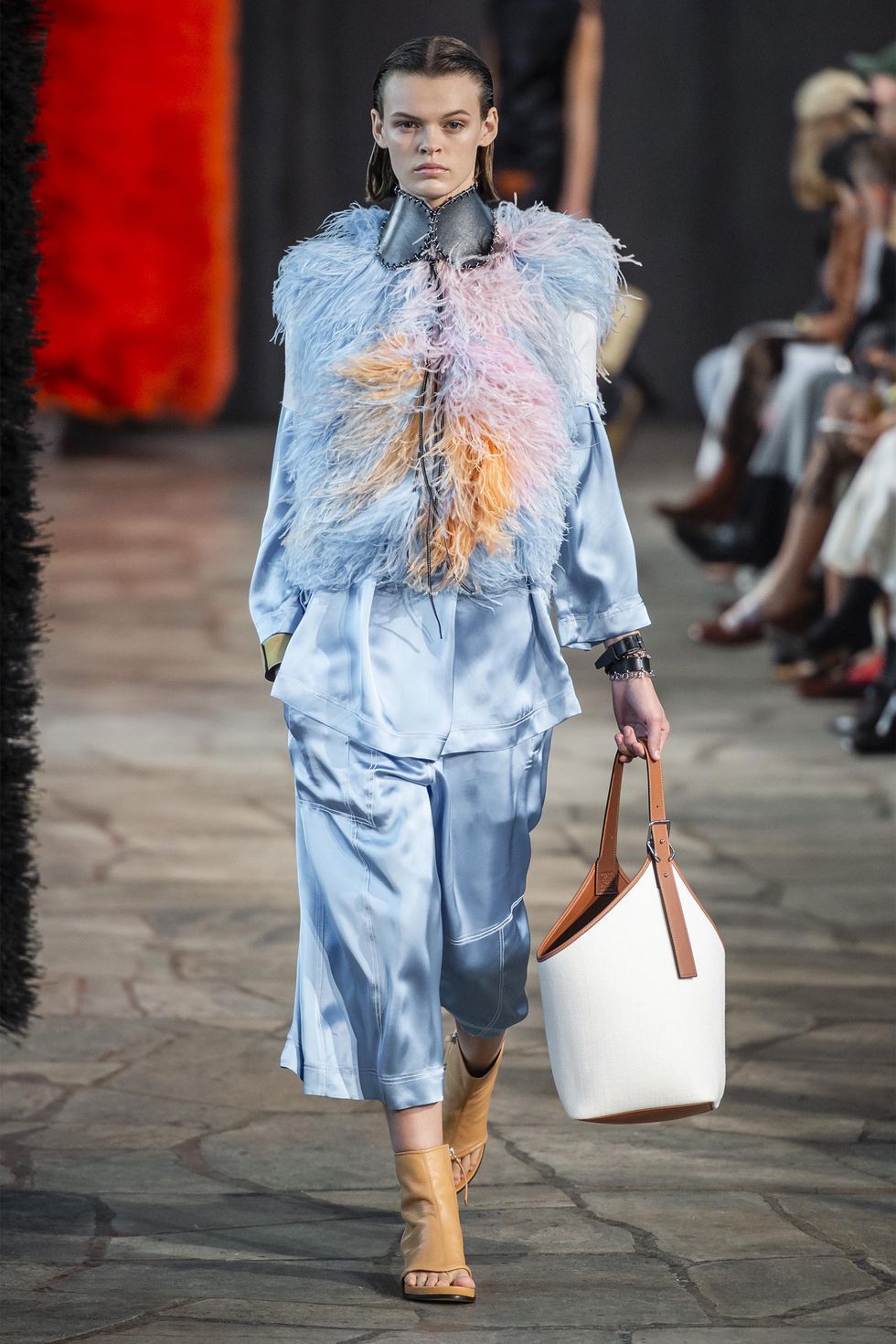 Loewe S/S 2019
Style tips:

3. Sculptured neckline
Whether your style is minimal, look out for silhouettes and details of clothing. For this season, sculptured neckline detail is adding a touch of feminity. Look out for long
dresses
and tops with thoughtful and playful details. It will emphasise you neck and collar bones.
Style tips:

4. Zebra pattern
Last year we saw a lot of leopard and snake pattern, this year is time for a change. Zebra patterns have emerged through catwalk shows and hitting up stores and streets for this autumn/winter season. Get close to the wild with the variety of animal prints.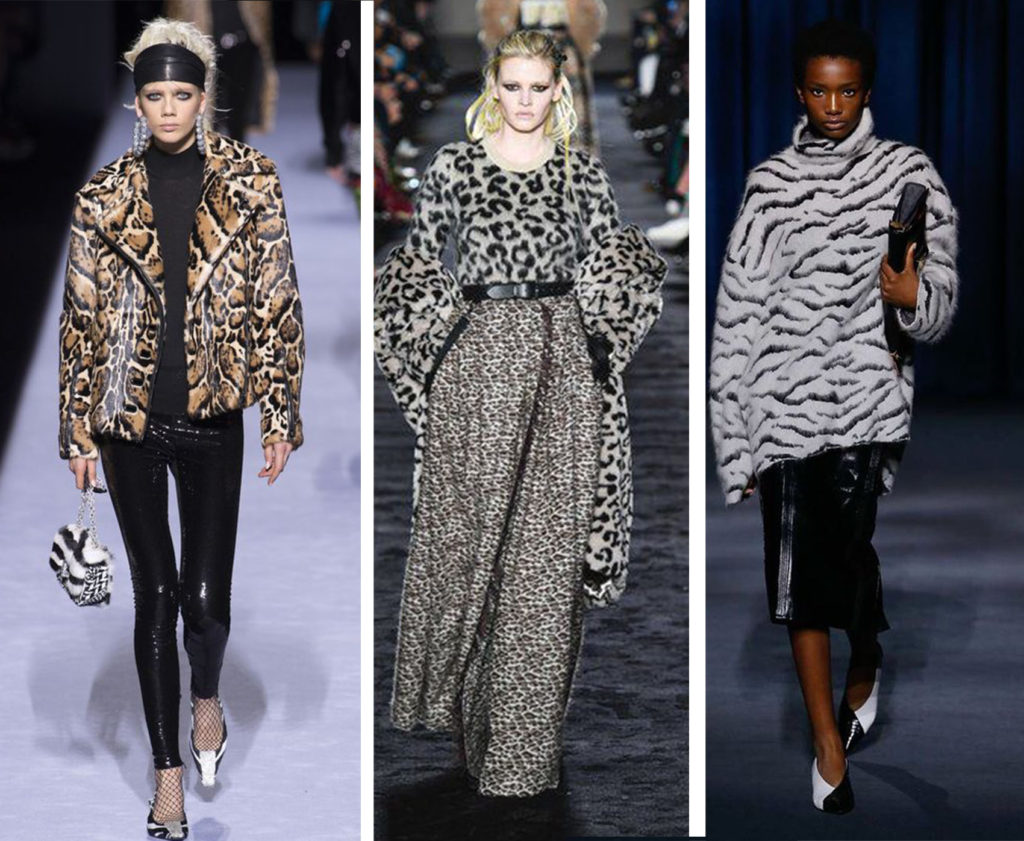 Tom Ford, Max Mara, Givenchy
Style tips:

5. Modern pearls
Pearls has long been a staple of those with a more classic aesthetic, but this year has seen the nostalgic piece make it back to mainstream. Whether these are jewelleries, accessories, shoes or clothing detail, more pearls the better.
Style tips:

6. Stacked jewellery
Your jewellery, your way. Collect timeless and effortlessly cool jewellery pieces that you can combine with any occasion and any time of the day. Minimalist jewellery go well alone or with combination of other pieces. They will just never go out of style.
I personally love minimalist and statement jewellery that are great as stand alone or great to mix and match. Whether they are rings, bracelets or
layered necklaces
. Bellow, I am wearing stacked essential ring from a Daisy collection.
Style tips:

7.Purple
For spring/summer 2019 it seemed to be
yellow
the chosen colour. And for autumn/winter this year look out for purple looks. Revamp your closet with a little bit of colour, especially purple has so many pretty shapes.
Style tips: