Source: Medical News Today

We love our naughty foods, but should we be making an effort to make them healthier? Making your favourite foods healthier isn't always about eating less or cooking them in a different way, it can be as simple as replacing your usual ingredients with something else.
You might be worried about losing flavour, but we've got that covered too. Here are some great ideas for using healthier alternatives in your favourite meals and keeping them packed with flavour!
Veggies instead of carbs
Carbs can be an unhealthy and calorific part of your meal. You can really easily replace your usual pasta, rice and potatoes with a vegetable alternative. You can make cauliflower rice instead of your usual white rice. You can swap out your spaghetti for courgetti for a really low-calorie alternative with bags of flavour.
You can replace the white potatoes you usually use with yummy sweet potato. These are just a few ideas for switching carbs for vegetables for a
super healthy swap.
Hot or cold smoking food to add flavour
Smoking your food is a great way to add loads of extra flavour to your meals. You can hot smoke, as well as cold smoke your food. Using a
natural gas smoker you can produce either hot smoke or cold smoke
. Hot smoking cooks and flavours, whereas cold smoking just adds flavour. You can smoke pretty much anything, from fish and meat, to cheese and even garlic! Smoking different elements of your meals is a stunning way of packing flavour and finesse into your food.
Meat replacements
Swapping out your usual meat for a meat replacement is a good way of making your favourite healthier. Using tofu or something like a vegetable protein (just like Quorn) instead of meat is a really good option.
Use spices and plenty of seasoning to keep your food tasty and flavourful. These options contain less fat than options like beef mince, and veggie sausages are a great swap for your usual fatty pork sausages.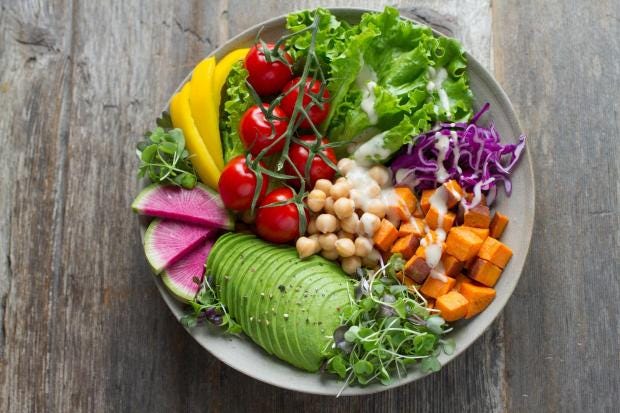 Source: Independent
Low-fat dairy products
If you use a lot of cheese or yogurt in your cooking, using low-fat options is a great way of keeping your meals healthy. Using the 'lighter' options when it comes to dairy products enables you to keep the calories in check, whilst still maintaining punchy flavour and keeping your favourite meal scrumptious and luxurious
Don't forget to season
Don't shy away from seasoning your food. When you are frying your food or topping it with loads of cheese, it can be easy to forego the seasoning. When you are making your naughty food healthier, you need to up the seasoning!
Use plenty of herbs and spices to make sure your meals are full of flavour. There's nothing worse than a sauce lacking in seasoning, and when your food is tasteless it can soon out you off these healthier alternatives, so keep up the flavour!
Make marinades
Marinating your meats and vegetables is a simple and easy way of packing tonnes of flavour into your usually unhealthy favourites. Using just a few ingredients, you can give a huge boost to your meal, take a look at
these
marinade ideas.
Classic favourites like satay chicken and teriyaki chicken can be spiced up in no time, as well as adding a twist to vegetables like aubergines. Handy if you are in a rush as well – you can leave your meat marinating in the fridge and use as you need it!
Healthier food doesn't have to be tasteless and boring, there are loads of simple ways to keep your food tasty. Swapping out meats and carbs for healthier alternatives is also a simple and enjoyable swap. You'll be surprised how yummy veggies can be in place of pasta or rice.


Brittnay is an Australian who lived in London for the past two years. She managed to squeeze in 21 trips to Europe & Africa in that time . She passionate about travel, health and nutrition, you will find her healthy and delicious recipes on
The Nut Butter Hub